The
Mid-Hudson Valley
ALPHAS
Serving Poughkeepsie, Newburgh, Fishkill, Beacon, Kingston, Wappingers Falls, Middletown, Port Jervis, & the rest of the Mid-Hudson Valley
​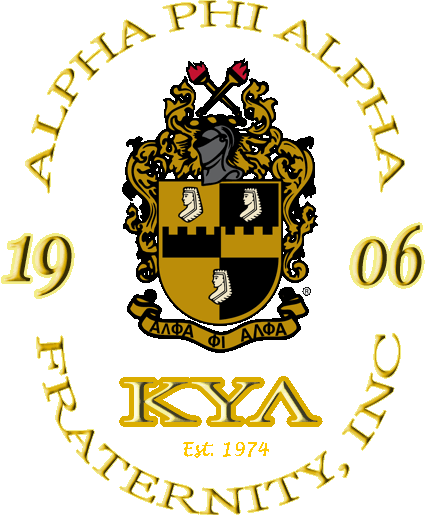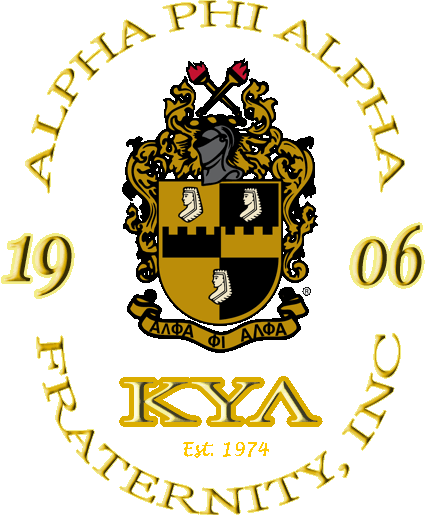 P.O. Box 1551
​
Poughkeepsie, NY 12601
SUMMER 2021
​
I REJOICED WITH THOSE WHO SAID TO ME, "LET US GO TO THE HOUSE OF THE LORD." PSALM 122:1
GOOD MORNING MY BROTHERS:
PLEASE FIND THE FOLLOWING INFORMATION TO ADD TO YOUR SUMMER CALENDARS:
1) WE WILL RESUME OUR FOOD DISTRIBUTION INITIATIVE NEXT FRIDAY AT THE ST. ANDREW'S FOOD PANTRY LOCATED AT 15 SOUTH STREET, BEACON, NY (FRIDAY, JULY 9 AT 10:15 AM) THEY WILL BE CLOSED THIS WEEKEND.
2) FIRST FRIDAYS - THIS EVENING -- DID I SAY IT IS THIS EVENING - CALLING ALL BROTHERS - PLEASE LOG INTO THE ZOOM EVENT OR YOU CAN JOIN US BY FACEBOOK LIVE - WE REALLY WANT THE BROTHERS ON ZOOM THOUGH - WE WILL BE IN THE LEGENDARY DJ SHAWN'S BASEMENT - PLAYING THE HOTTEST MUSIC AND CONVERSATION IN THE TRI-STATE AREA - PLEASE JOIN US - WE NEED YOU PARTICIPATION -
You are invited to a Zoom meeting.
When: Jul 2, 2021 07:30 PM Eastern Time (US and Canada)
Register in advance for this meeting:
https://us02web.zoom.us/.../tZckfuCoqT4qHdbQE8CWRFEzGBpHz...
After registering, you will receive a confirmation email containing information about joining the meeting.
3) COMMUNITY APPRECIATION DAY - WITH THE NAACP (NEWBURGH /HIGHLAND FALLS BRANCH AND THE NEWBURGH PD) - WE WERE ASKED TO PARTICIPATE BY OUR PARTNERS AT THE NAACP IN THIS EVENT ON SATURDAY, JULY 24, 2021 FROM 11 AM TO 4 PM - DOWNING PARK, NEWBURGH, NY - WE WERE ASKED FOR ANY CONTRIBUTION TO PURCHASE BOOK BAGS - AS SUCH, THIS EVENING WE WILL BE ASKING ON OUR FIRST FRIDAYS BROADCAST FOR ANY DONATIONS SO WE CAN PURCHASE BAGS TO GIVE OUT AT THIS EVENT - DONATIONS WILL BE MADE TO OUR CASH APP - $MHVAlphas06 - please tell a friend and if you are able - MAKE A CONTRIBUTION SO WE CAN BE A BLESSING TO THE YOUTH IN ORANGE COUNTY.
4) THURSDAY, JULY 8, 2021 - BROTHER RHETT AND I WILL BE AT RECAP AT 119 EAST MAIN STREET, MIDDLETOWN, NY AT 11 AM - KUL FOOD DISTRIBUTION INITIATIVE. IF YOU ARE IN THE AREA AND WANT TO ASSIST - PLEASE COME THROUGH - IT TAKES NO LONGER THAN 20 MINUTES AND WHAT A BLESSING TO SUPPORT THIS WONDERFUL ORGANIZATION.
5) NYACOA - BARBEQUE/ NY STATE PICNIC - SUNDAY JULY 11, 2021 FROM 10 AM - UNTIL - FDR STATE PARK - YORKTOWN HEIGHTS, NY KUL IS ONE OF THE CHAPTERS THAT WILL ASSIST OUR NY STATE OFFICERS - BROTHER GOODSON, BLACKMON, ETC. IN MAKING THIS EVENT A SUCCESS. REGISTER AND COME - BRING THE WHOLE FAMILY - THIS IS IN OUR BACKYARD - SO IT WOULD BE GREAT TO SEE ALL OF THE MID-HUDSON VALLEY BROS. I KNOW IT IS A SUNDAY BUT COME AFTER YOUR WORSHIP AND BREAK BREAD WITH THE NYACOA FAMILY. SEE ATTACHED FLYER.
TO REGISTER - SEE LINK BELOW Join the Brothers of Alpha Phi Alpha for our Icy Hot State BBQ on Sunday, July 11th at FDR State Park. 10-5!! Be sure to RSVP at Linktr.ee/NYACOABBQ. Bros, get your Icy Hot jersey today on the registration site. There are a limited number available.
6) FOR THE GOOD OF THE ORDER - ON THAT SUNDAY, JULY 11, 2021 BETHEL MISSIONARY BAPTIST CHURCH - 2607 SOUTH AVENUE, WAPPINGERS FALLS, NY - WHERE THE OUR BROTHER REVEREND DR. EDWARD L. HUNT IS THE PASTOR WILL BE HAVING A GUEST PREACHER FOR THE MORNING- PLEASE COME TO OR WATCH VIA THE BETHEL MISSIONARY BAPTIST CHURCH FACEBOOK PAGE - OUR VERY OWN REV. DR. LYDELL LETTSOME AS HE PREACHES A WORD ON THAT SUNDAY MORNING (10:45 AM) THAT THE LORD HAS GIVEN HIM.
TO GOD BE ALL OF THE GLORY...
7) LASTLY - JUST A THOUGHT - MID HUDSON VALLEY ALPHAS FISH FRY - NEWBURGH ARMORY PARKING LOT- AUGUST 2021 - LET'S FORM AN EXPLORATORY COMMITTEE - AND SET A DATE FOR NEXT WEEK TO TALK VIA ZOOM - GREAT OPPORTUNITY TO FUNDRAISE, SERVE OUR COMMUNITY AND BE A BLESSING - THANK YOU BROTHER NEO DAVE HARRIS FOR THE SUGGESTION
FORWARD EVER...BACKWARD NEVER....