The
Mid-Hudson Valley
ALPHAS
Serving Poughkeepsie, Newburgh, Fishkill, Beacon, Kingston, Wappingers Falls, Middletown, Port Jervis, & the rest of the Mid-Hudson Valley
​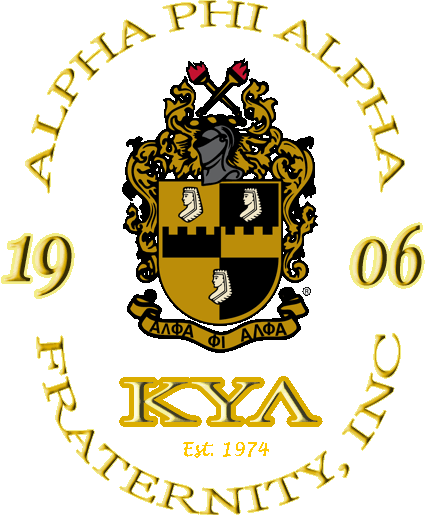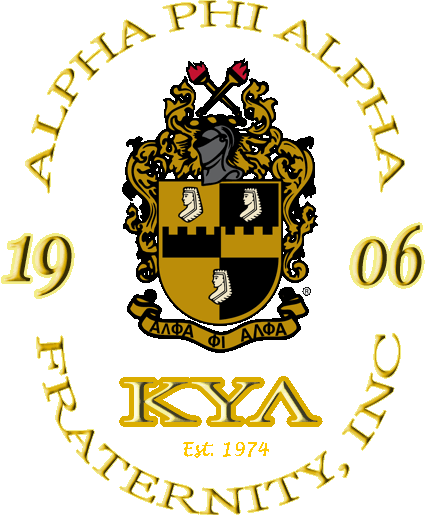 P.O. Box 1551
​
Poughkeepsie, NY 12601
Sphinx Magazine May 1975 - Kappa Upsilon Lambda
Kappa Upsilon Lambda Chapter, the 542nd Chapter of Alpha Phi Alpha Fraternity, Incorporated, was founded in the Fall of 1974 by fourteen men in the Mid-Hudson Valley area of New York in order to continue their commitment to the Fraternity and its motto. Our mission is to help young black males graduate high school and inspire them to become productive citizens through a college education. Our services also include educating our communities on the importance of voting and practicing abstinence.
Our Chapter charter members are referred to as Pearls and they are:
​
​
​
​
​
​
​
​
​
​
​
​
​
​
​
​
​
​
​
​
​
​
​
​
​
​
​
​
​
​
​
​
​
​
The Kappa Upsilon Lambda Chapter of Alpha Phi Alpha today is responsible for the Project Thunder Program in Poughkeepsie. Project Thunder is a mentoring program that prepares youth to take the Statewide Regents and Achievement Test. The program currently has over 50 youth from the Middle School and High School enrolled in the program. Workshops are provided to help improve the youth's life skills and provide them with the tools they need to achieve academic, social, and economic success in their scholastic and potential business careers. Through Project Thunder and the Chapter's 501(c)(3) charitable arm, the ΚΥΛ Foundation (aka KUL Foundation), the Chapter implements and provides financial support for the Fraternity's National and Special Programs: Go-To-High School, Go-To-College, Project Alpha, and Leadership Development Institute. The Chapter looks to grow it's charitable giving and community reach through endowments from Corporate and Community Partners and Sponsors.
In February 2009, the Chapter held it's First Black and Gold Gala. This black-tie event was used to generate funds to benefit it's youth outreach initiatives, community service projects and establishing scholarship programs. The Gala serves as the Chapter's premier fundraiser. A portion of all proceeds from the Black and Gold Gala are directed towards delivering top quality mentoring programs that help build self-esteem, promote career development, and inspire good citizenship and civic responsibility. The Chapter seeks to provide educational scholarships for deserving students in the Mid-Hudson Valley area. The Chapter also looks forward to expanding its community outreach programs.
The Kappa Upsilon Lambda Chapter
serves the New York Mid-Hudson Valley
area and it's surroundings that's including
the cities/towns of Poughkeepsie,
Newburgh, Fishkill, Beacon, Kingston,
Wappinger Falls, and Middletown.